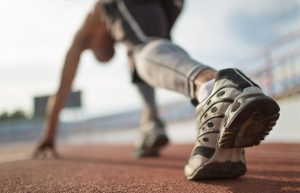 I offer professional translations from French, Italian, Spanish and English to German. The following is a summary of my translation services and fields of activity for which I can offer high-quality translations. The style and wording of the target texts are best adapted to the characteristics and features of the source text (economic text, technical text, medical text, legal text etc.). If you also need translations from German to French, Italian, Spanish or English, please contact me via the contact form. I can offer you as soon as possible a personalized offer adapted to your needs.
You only need occasional translations, or you need texts in German, French, Italian and/or Spanish for your online shop, website and web pages? I propose you unique and high-quality texts with an innovative concept of the text elaboration. The written text is optimized for search engines by appropriate keywords. Using a WDF*IDF analysis, relevant keyword terms can also be embedded in the prepared text. This ensures that the text content is found by search engines like Google, Bing, Yahoo! and co.
You will find more information about the translation work and the translation service in the field of activity by the corresponding link.
Translation services and fields of activity
Translations: French-German, Italian-German, Spanish-German and English-German
Professional articles
Economic texts
Texts and descriptions
Content
Keywords
Contact Forms
Legal Notice
Translations of online shops
Terms of Sales
Payment terms
Delivery delay
Adwords ads
Legal texts
Proxies and authorizations
Marketing and advertising texts
Journalistic texts
Product Descriptions
Data sheets
Translations of medical and pharmaceutical texts (field medicine and pharmacy)
Laboratory analyses
Medical and scientific reports
Articles specialized in medicine
Description of pharmaceutical products
Medical records
Translations of social and cultural texts (psychology and pedagogy)
Websites
Documents
Magazines of culture
Scientific texts
Tourist attractions
Tourist guides
Brochures
Catalogs
Translations of literary texts
General literature
Belles-lettres
Fiction
Magazines