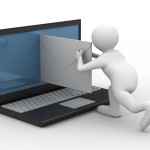 You have decided to commission a translation and wish to receive a non-binding offer for your request?
Or you have another concern about a potential translation assignment for the languages French, Italian, Spanish, English and German?
Please fill in the fields in the contact form below. Through the contact form you also have the possibility to send me your texts, documents and all other files to be translated. I will review them immediately and provide you with a fair and transparent offer according to your needs.
Contact form:
I look forward to your inquiry!
If you do not wish to use the contact form to send a request or files for the translation, you can also send me the texts and documents to be translated in French, Italian, Spanish, English and German directly by e-mail to the following address: info@fh-translations.com
Do you have further questions about the translation prices, the delivery dates of a translation or would you like to send me several files for translation?
For contact and questions regarding your translation, you can contact me from Monday to Friday from 09:00 to 12:30 and from 14:00 to 17:00. Use the contact form above for translation requests or send me directly an e-mail.
I will treat your translation request with discretion and confidentiality. You will receive an answer as soon as possible!