Your translator for the professional translation of the languages French, Italian, Spanish, English and German
Are you looking for a professional translation service for your texts, websites or other files? Are you in possession of French, Italian, Spanish or English papers or documents that you would like to have translated into German?
So welcome to fh-translations.com!
The offer of my service includes for this purpose the high-quality translation from French, Italian, Spanish and English into German for economic, juridical, technical and social areas. Benefit from a comprehensive service catalog of a reliable language expert with many years of professional experience.
Your advantages:
Creation of high quality texts
Direct and reliable contact with the translator
10 years professional experience as a freelance translator
Discreet handling of your files and documents
Transparent and reasonable prices
On fh-translations.com you will receive quality translations according to your wishes for a reasonable price. My field of activity contains the translation service from French, Italian, Spanish and English to German and covers translations of economic, legal, technical, tourist and social texts.
Translation of economic texts
Translation of legal texts
Translation of technical texts
Translation of medical texts
Translation of pharmaceutical texts
Translation of social science texts
Professional translation service from French, Italian, Spanish and English to German of documents and texts for different subject areas
Translation of economic texts
A professional translation in the field of economics such as the English to German translation of balance sheets, annual reports and financial statements gives international companies the opportunity to present their data across national borders. Moreover, in the case of purchase contracts and general terms and conditions, an easily understandable and exact wording is necessary so that the translated text is clearly presented by the English to German translator. Accurate communication is the basis for entrepreneurial success in international economic relations.
A reliable translation forms a bridge between two or more companies based in other countries. The text must have a style that reflects the credibility and integrity of the business objective and makes the company's image noticeably recognizable. If the company tries to reach new customers, this factor plays a crucial role. Acquiring new customers is a sensitive matter, especially abroad. In addition to the different demands and expectations, linguistic peculiarities and phrases are to be considered, which can quickly lead to a negative success of the advertising measure. The professional translation from French, Italian, Spanish and English into German for companies that conduct business and economic relations abroad is therefore an important part of the company presentation and has a relevant function in establishing and maintaining business relations.
Translation of legal texts
Legal texts such as contractual texts or authorizations govern the rights and obligations of two or more persons and require high-quality and well-understood language for their translation. A professional translation service from French, Italian, Spanish and English to German in the field of law is important for courts and lawyers who deal with international law and represent their clients across borders.
The translation of legal texts is a discipline of translation art in which the author of the text to be translated must adopt a neutral attitude. He has to be careful to translate only the content of the statements in detail into the target language. Emotions should be excluded as far as possible, so that the wording of the text cannot lead to any inaccuracies in its content. For translations in the area of law, a certain degree of sensitivity is necessary in order to have the most appropriate possible formulation of the text to be translated. The translated legal texts not only have a substantive weighting, they must also be easy to understand for the respective client. The translator's work on legal issues is thus defined on the one hand by many years of experience in this field and on the other by special knowledge of the client's requirements.
Translation of technical texts
The professional translation of texts in the field of technology such as operating instructions, manuals or product descriptions underlines the competence of international companies. It requires technical knowledge of the various terminologies and text-accurate working. If these prerequisites exist, the translator can provide an accurate translation of the description and therefore a plausible and well-comprehensible text.
If a company offers and promotes its products and services on the foreign market, the creation of texts and a professional translation service from French, Italian, Spanish and English to German are crucial for the successful launch of the marketing strategy. The Internet offers enterprises more and more overseas markets to sell their goods, products and services. The increase in turnover that can be achieved by the customers abroad is an interesting added value for the retailer. The goods can be advertised through an online shop in countries such as France, Italy, Spain or Germany. However, relevant translations are necessary to understand the online shop structure, product descriptions and advertising. In addition to the high-quality translation of technical texts for product descriptions, further text translations may be necessary. This includes, for example, translations of the navigation, the layout and the ordering process.
Translation of medical texts
The translation of medical texts such as findings, medical and laboratory reports, clinical trials and product descriptions is of particular value to hospitals and clinicians when a patient is referred to another clinic abroad. Such referrals usually take place when the treatment is continued or supplemented by a specialist. In other and even serious cases, a specialist examination such as certain laboratory examinations or radiographic tests may be a reason for the referral.
The prerequisite for a professional translation service from French, Italian, Spanish and English to German in medicine is therefore always given when several doctors treat a patient and write the medical report as well as the anamnesis in different languages. The translator of medical translations should have a good foundation in medicine due to the use of the many medical terms necessary to describe the medical history. If the specialist translator is able to understand not only the language but also the clinical picture of the patient, he can of course compile a more precise translation of the medical writing.
Translation of pharmaceutical texts
The translation of texts in the field of pharmacy or pharmaceutics, such as package inserts, descriptions of cosmetics, nutrition and health provide necessary information and raise the standard in health care. A high-quality professional translation service from French, Italian, Spanish and English to German offers pharmaceutical companies that operate internationally and market their pharmaceutical products abroad a great way to provide insightful information to patients and consumers of care products.
In addition, competent and substantively meaningful texts increase the reputation of the company and promote the sale of pharmaceutical products. In addition to being able to present the product's features in an appealing and promotional manner, the translator must have in-depth expertise to ensure that the formulations also benefit from a meaningful content. Drug translation also plays a crucial role in documenting the consistency, production and quality control of the product in multiple languages. The specialist translation thus expands the scope of action of the producing company and offers all possibilities to the way of a global player.
Translation of social science texts
Social science texts as well as their technical translations cover a multitude of different subject areas of psychology, pedagogy, sociology and politics. They also access areas of economics and law. A detailed and factual professional translation service from French, Italian, Spanish and English to German of social topics may also relate to the translation of quotes, opinions, thoughts and conclusions, which will require further research into context and meaning.
Translating in the field of psychology and the related sciences always presents a special challenge. It must be clear to the specialist translator that this is an empirical science that describes human experience and behavior and explains it from experience. Only for her methodology will be used scientific instruments, such as mathematics and statistics. Translations of psychological texts are needed if papers, studies, psychology literature, publications, scientific presentations and/or analyses are to be translated into another language. Therefore, the texts and writings can be made available to a wider audience abroad.
I would like to commission a professional translation – how do I go about it?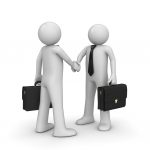 Send me your request and if necessary the corresponding files via the contact form or by e-mail.
I will promptly check your request and the feasibility of the translation and send you an offer including price and delivery date.
If you accept the offer, the order is placed.
After the translation has been done, you will receive the text at the latest on the delivery date stated in the offer.
You will finally receive an invoice for the translation service.